We want to buy your vintage clothes
We are always looking to expand or store and thus our archive collections. With connections to museums and private collectors, we can make sure your beloved pieces get into the right hands.
We received buyer requests for the following items, so we're looking to buy these vintage garments immediately. If you have one of these designer items for sale, please contact us in the form below.
If you're also looking for a vintage grail, feel free to email us and we'll add it to the list.
As opposed to before, we are no longer taking items into consignment, but we are purchasing immediately from you.
The only brands we'll purchase next to the items below are the following: A.F Vandevorst, Ann Demeulemeester, Dries Van Noten, Haider Ackermann, Issey Miyake, Maison Martin Margiela, Comme des Garçons, Yohji Yamamoto and Rick Owens.
For Maison Martin Margiela pieces, we are only looking for archive garments made before 2009. If you are not sure, mail us anyway. We can date pieces very easily. However, tabi boots from all years are welcome.
COMME DES GARÇONS STRUCTURED DRESS, 1991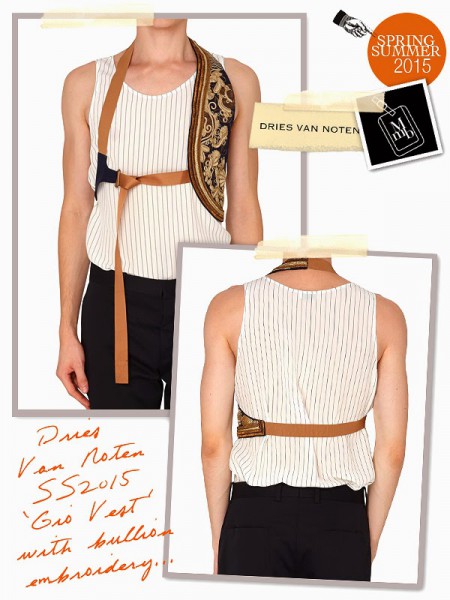 DRIES VAN NOTEN HALF WAISTCOAT, 2015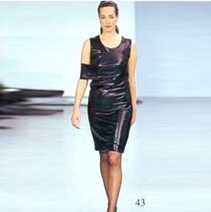 HELMUT LANG LEATHER CUTOUT DRESS, 1997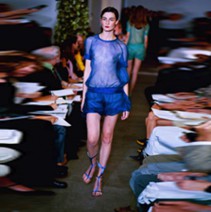 HELMUT LANG SHEER COLLECTION, 2000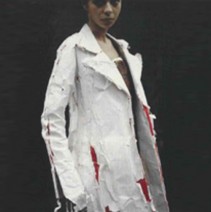 HUSSEIN CHALAYAN 'PAPER' COAT, 1994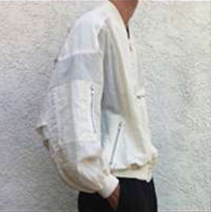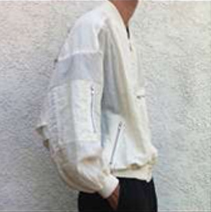 ISSEY MIYAKE, MEN'S BOMBER JACKET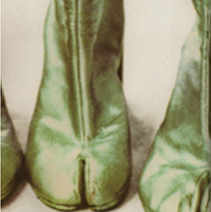 MAISON MARTIN MARGIELA TABI BOOTS, 1989. GOLD OR OTHER EXTREME STYLES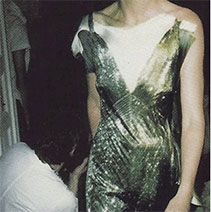 MARTIN MARGIELA SEQUIN DRESS , 1996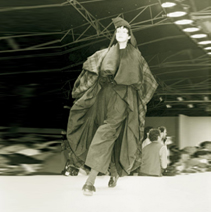 YOHJI YAMAMOTO OVERSIZED COAT, 1984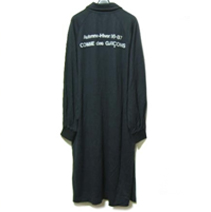 COMME DES GARÇONS 1986 SHOW ROBE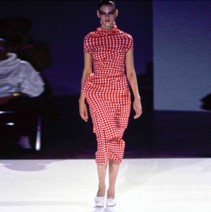 COMME DES GARÇONS GINGHAM LUMPS & BUMPS DRESS, 1997
HELMUT LANG ONE SHOULDER DRESS, 1996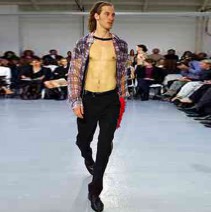 HELMUT LANG SHOP BAG COLLECTION, 2003 ANY MENS PIECES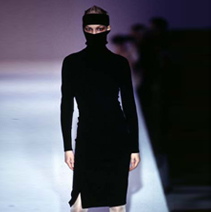 HUSSEIN CHALAYAN NIQAB DRESS, 1997
MAISON MARTIN MARGIELA GLOVE JUMPER, 2001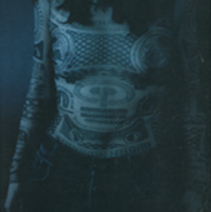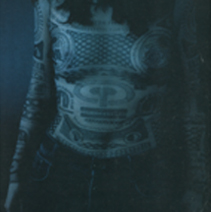 MAISON MARTIN MARGIELA TROMPE L'OEIL TATTOO TOP, 1989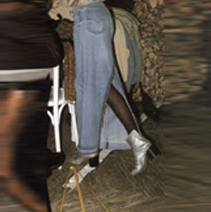 MARTIN MARGIELA LONG DENIM SKIRT, 1993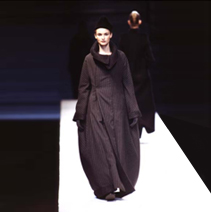 YOHJI YAMAMOTO STRIPED OVERSIZED COAT, 1996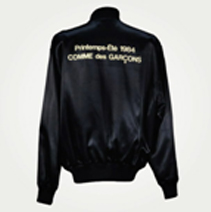 COMME DES GARÇONS BLACK SILK BOMBER JACKET, 1984
COMME DES GARÇONS SHEER SWEATER, 1997
HELMUT LANG LEATHER ASTRO PARKA, 1999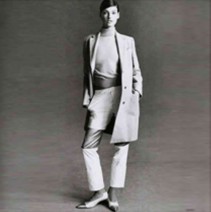 HELMUT LANG PANELED TROUSERS, 1995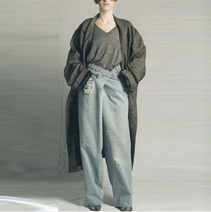 MAISON MARTIN MARGIELA LONG OVERSIZED COAT&OVERSIZED JEANS, 2000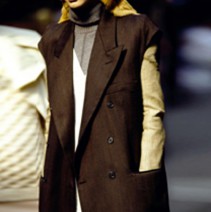 MAISON MARTIN MARGIELA SLEEVELESS JACKET, 1997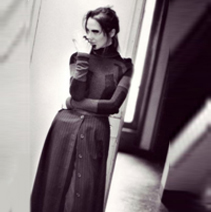 MARTIN MARGIELA SOCKS TOP, 1992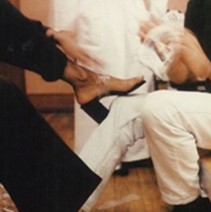 MARGIELA TABI SHOES WITH CELLOPHANE, 1998
THIERRY MUGLER INSECT GLASSES, 1997
Want to sell?
We are always on the lookout for beautiful items. Do you have a full unused closet? Send us a picture and we'll send you an offer. Don't forget, even very old items gathering dust in your closet could've become vintage grails and be worth something.
In the meantime: we have interested buyers for the pieces pictured on the right. If you have one of these, feel free to contact us and we'll arrange the sale.
If you have items for sale, please contact us with the form below. We'll get back to you ASAP.
We do not accept real fur items, exotic leathers or high street brands.
If you have any questions left, check the faq